Draupner Energy holds a 100 percent equity stake in license P2331 in the Mid North Sea High Area on the UK Continental Shelf, holding the multi-target Balvenie prospect. The main potential – in excess of 1 tcf of recoverable gas – has been identified in Zechstein Hauptdolomit carbonates with additional potential in other formations, particularly the Devonian and fractured Basement. Due to a favourable gas charge and reservoir development location and there being a multi-target prospect, there is the rare opportunity of both a high-volume potential and relatively low geological risk.
The blocks covered by the License – 38/27, 38/28, 44/2 and part of 44/3 (purple colored below) – are located in the southern part of the Mid North Sea High, northeast of the Breagh Field and Crosgan discoveries and ca.40 km north of the Cygnus field, one of the largest producing gas fields on the UKCS.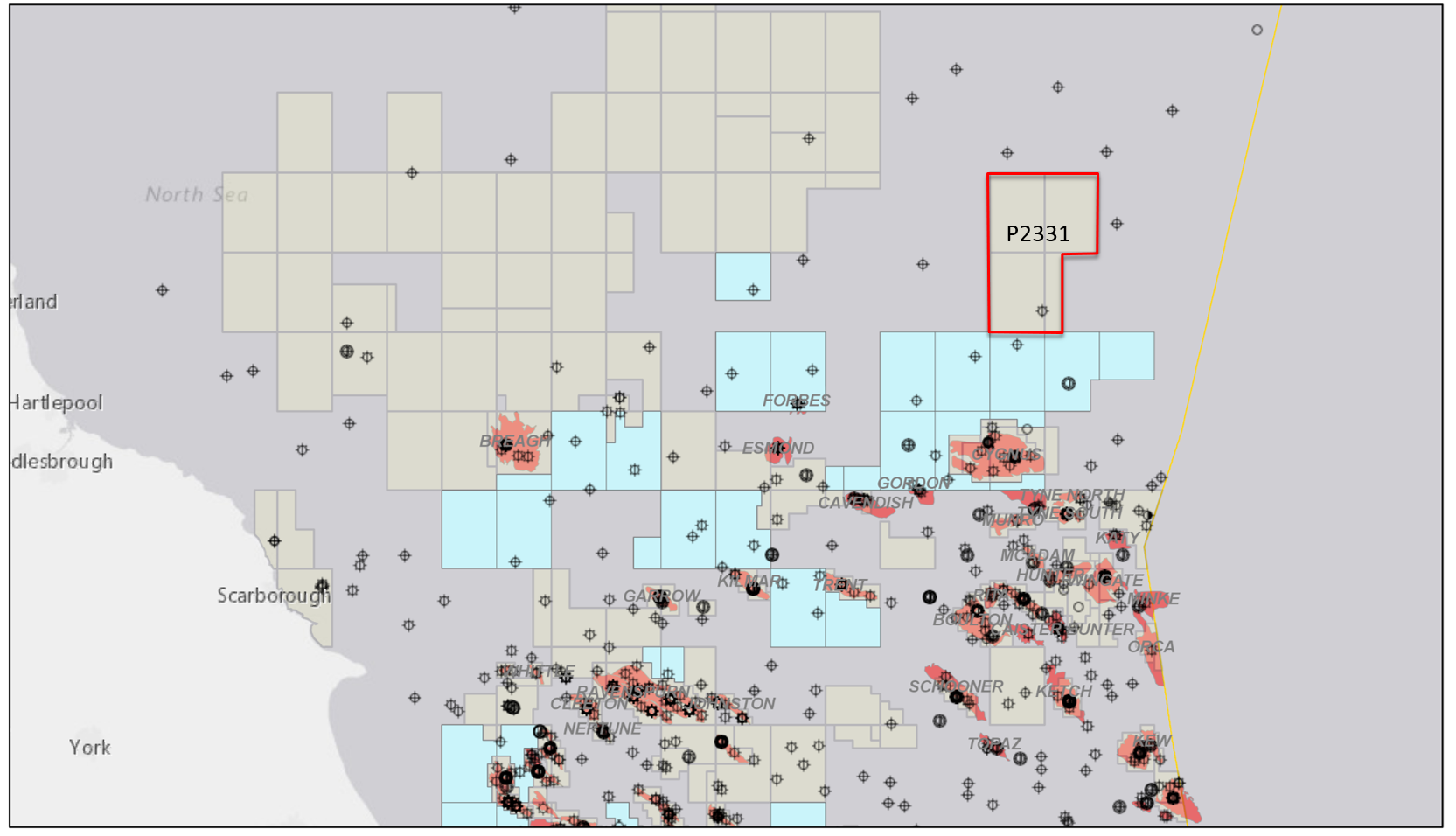 Geologically, the blocks lie within the corridor of proven working Permian and Carboniferous petroleum systems.
A very large gas generating kitchen area is located ca. 25 km south of the Balvenie prospect. The primary source rock is the Lower Carboniferous Scremerston Formation which contains coals and organic rich shales with TOC of up to 40% and HI of typically 250 (mgHC/gTOC). The median total amount of generated gas in the drainage area for the Balvenie prospect has been calculated to 135 tcf, providing a very large gas charge supply to Balvenie which has a most likely gas-in-place volume of about 1.5 tcf and maximum 7 tcf, hence an oversupply of 20-90 times the prospect volumes.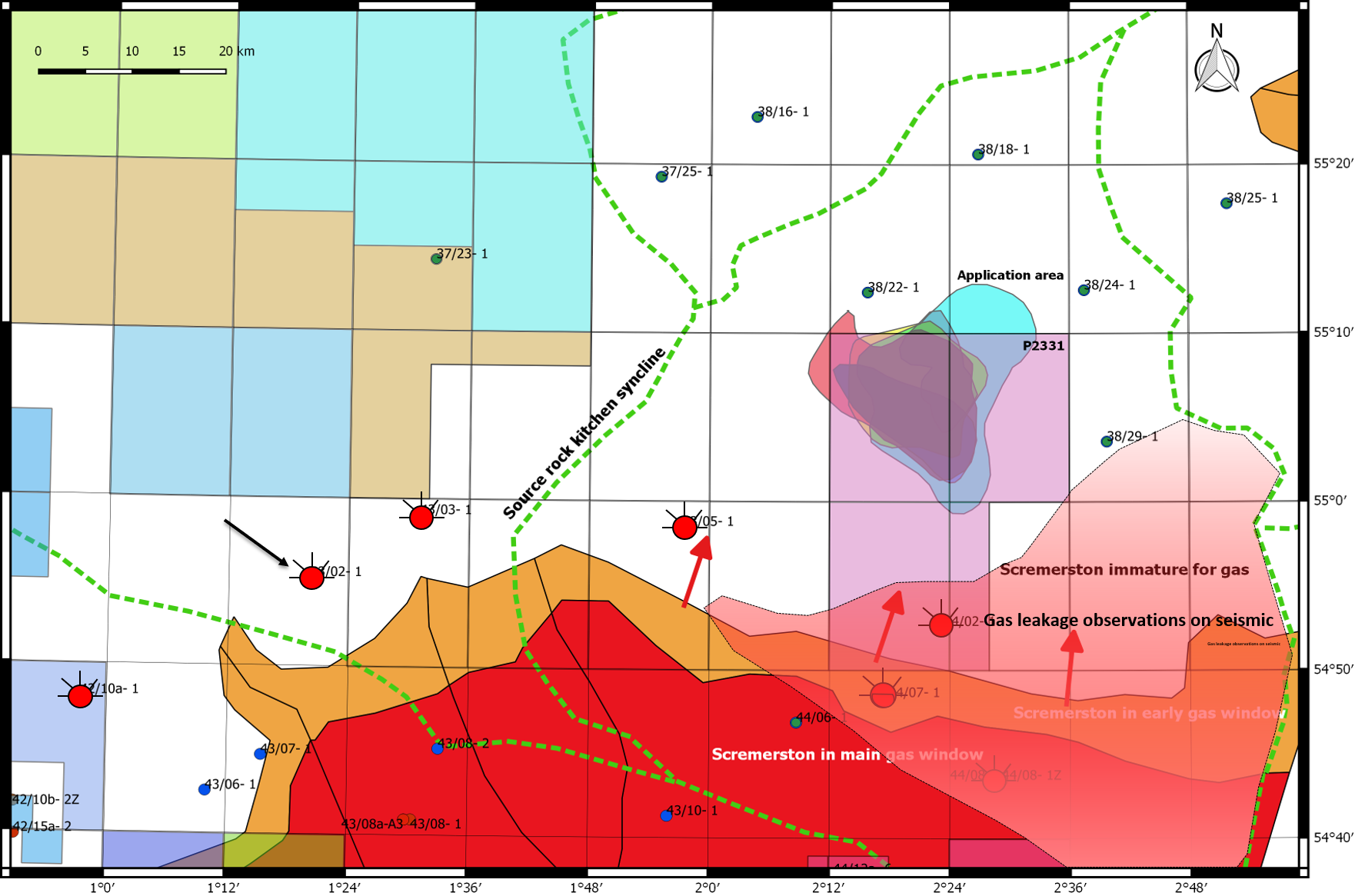 Potential farminees and other interested parties are welcome to download the flyer below and to get in touch for more information.