Draupner Energy holds a 100 percent equity stake in license P2331 in the Mid North Sea High Area on the UK Continental Shelf, holding the "Balvenie" and "Durham" prospects.
The blocks covered by the License – 38/27, 38/28, 44/2 and part of 44/3 (purple colored below) – are located in the southern part of the Mid North Sea High, northeast of the Breagh Field and Crosgan discoveries and directly north of the Cygnus Gas Field. Geologically, the blocks lie within the corridor of proven working Permian and Carboniferous petroleum systems.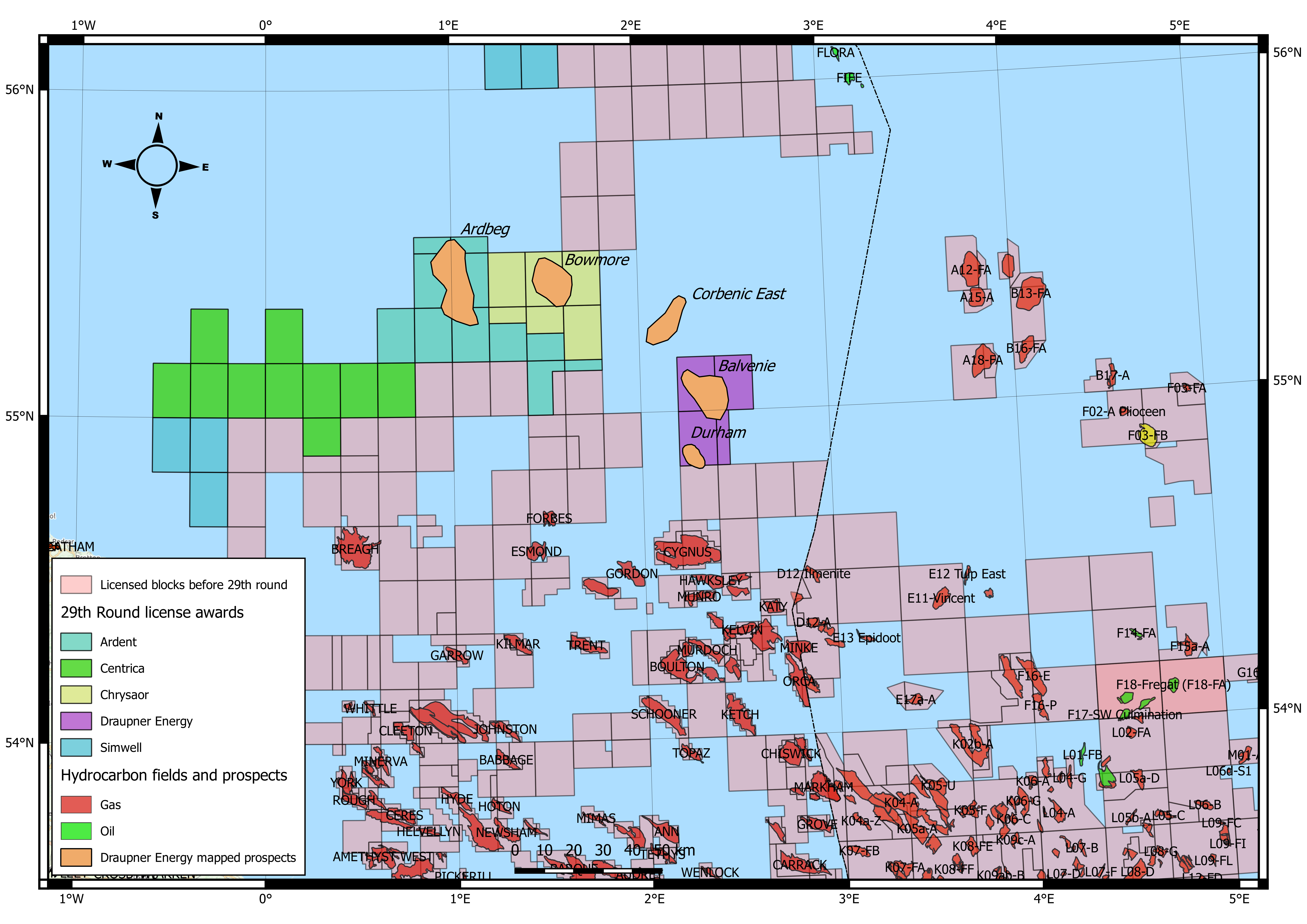 The license Work Programme commitment consists of obtaining existing 2D seismic and performing geophysical and geological studies over an initial period of three years.